Learn More About the Power of Physiotherapy for Diastasis Recti Relief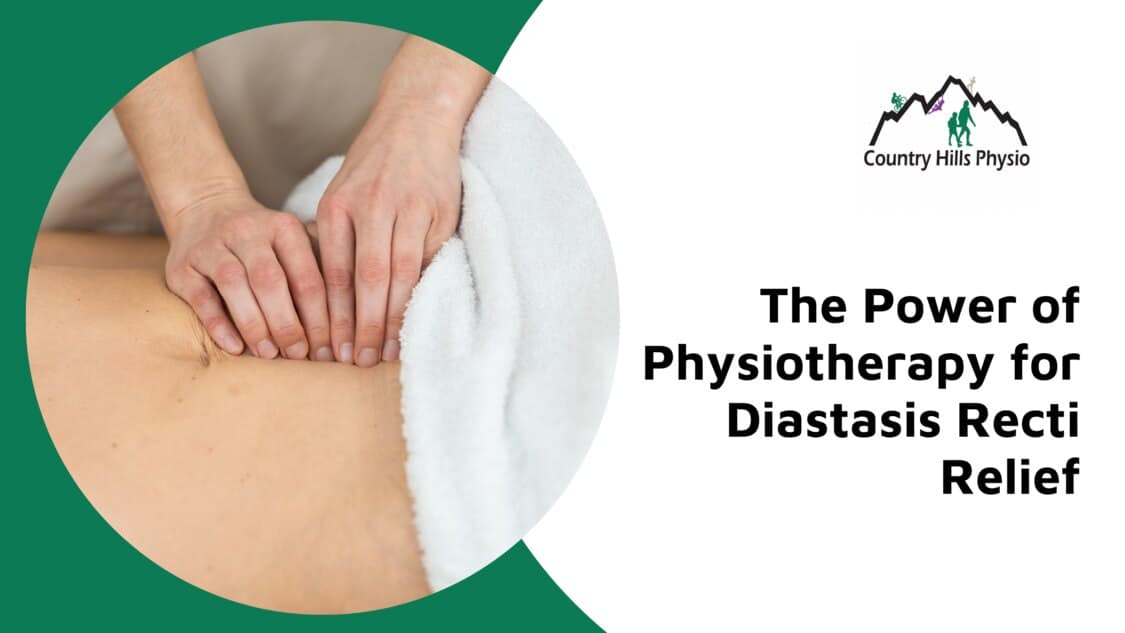 Diastasis rectus is the separation of the abdominal muscles, specifically between the two rectus abdominis muscle tissues. It may be caused by pregnancy or after childbearing and is often experienced while pregnant. It might additionally be due to childbirth putting excessive pressure on the lower wall structure of the stomach.
When this takes place, you may feel as though something isn't quite right with your abdomen - it may stick out, bulge, look bigger on one side than the other, or perhaps draw in towards your spinal column. Usual signs consist of bad digestive tract control, such as irregular bowel movements as well as loose bowels.
Physiotherapy is one of the most efficient manual therapies for exercise-induced diastasis recti. The core muscles support the top body, pelvis, and also the lower back. Enhancing these muscles can assist with position and breathing while providing a much better center of gravity. An improperly supported pelvis will certainly cause stress on the back as well as the hip joints.
How Can Physical Rehabilitation Aid With Diastasis Recti?
1. Improve Circulation to the Muscles in Your Abdominal Wall
Physical rehabilitation tries to boost regular muscle features and improves muscle equilibrium. Targeted stretching, as well as workouts, can target the abdominal wall muscular tissues. By increasing the activity of these muscles, any weakness or tightness generally present in maternity can be dealt with.
2. Enhance Your Abdominal Wall Muscle Tissues, so They Do Not Lose Their Strength After a Childbirth
The toughest muscle in your body is your stomach wall. The abdominal wall support point is the lower 6 to eight ribs. These ribs aid to keep the stomach wall structure muscular tissues tight and firm. During birth, it is common for the ribs to be pushed down on one side by an infant's head or shoulders.
If this occurs, it might create a weak spot in the stomach muscles as they twist around one side of your hips. The capability of these muscles to sustain your belly up until your baby turns into an adult relies on just how well you maintain them while pregnant.
3. Enhances Bladder Function by Minimizing Pelvic Stress
Pelvic health physiotherapy can minimize urinary incontinence including difficulty holding pee as well as a weak bladder. This may be because of having many kids, a considerable loss of weight or weight gain, being pregnant, or simply growing older. It is common in maternity due to the stress and also the weight of the infant pushing down on the pelvic floor muscles.
The pelvic floor muscle tissues are attached to your pelvis as well as the pubic bone (tail bone) with connective tissue (fascia). This connective tissue supports your pelvic body organs.
4. Minimize Back Soreness
Back pain is common while pregnant and can last for months after the birth of your baby. It is most likely to be brought on by weakness in the back, hips, or pelvis muscular tissues. Diastasis recti can cause weak points or tightness in these muscles, which puts pressure on the supporting nerves, causing pain in your back.
A physiotherapist can aid you to bring back muscle tissue equilibrium by straightening your pelvis and strengthening the stomach muscles.
5. Exercise During Pregnancy
Physical rehabilitation doesn't just benefit postpartum ladies - it's an effective strategy for every female that is expecting! Remaining in form throughout maternity helps in reducing swelling and varicose capillaries. Maintaining a workout routine can help you prevent a painful back, sciatica, and also pelvic pain throughout labour.
Exercising while pregnant strengthens the abdominal muscle tissues, raises endurance, boosts flexibility, lowers swelling, and also establishes a solid base for childbirth.
6. Reduce the Danger of Incontinence or Hernia While Pregnant
Females with a history of urinary or fecal incontinence might know that it gets worse during pregnancy and giving birth. Urinary incontinence is most likely to take place if the condition of the pelvic floor muscles has deteriorated. These muscle tissues can no longer hold your bladder in place. You might leak urine when coughing, laughing, jumping up and down, or even when completely not expecting it.
Other Benefits
It's necessary to do some enhancing workouts with pelvic floor muscle training as quickly as you can after your infant is born. This can start by asking your physiotherapist for a workout program tailored to your requirements.
Physiotherapy for diastasis recti can aid by improving the stamina and endurance of the abdominal wall structure muscle tissues, minimizing pelvic floor dysfunction, and decreasing chronic pain.
Physiotherapy can also stop the splitting up of your abdominal muscular tissues after you've had your child.
Pelvic floor physiotherapy during and also after pregnancy can minimize your odds of urinary incontinence or requiring surgical treatment for a hernia.
Final Words
Physiotherapy for diastasis recti is an effective way to help you recover. It can help strengthen your abdominal wall muscles, decrease pelvic floor instability, reduce hip pain, and prevent urinary incontinence or hernias. A physiotherapist can provide you with a tailored exercise program that will surely improve your quality of life.
Book a session with the pelvic health physiotherapists at Country Hills Physiotherapy today. Now taking new appointments!