MEET OUR AMAZING TEAM
Direct Billing - Motor Vehicle Accidents - WCB
Physiotherapy
Our physiotherapists are trained to assess and treat the root cause of your injury.  They perform a variety of manual therapy techniques, intramuscular dry needling and therapeutic exercise.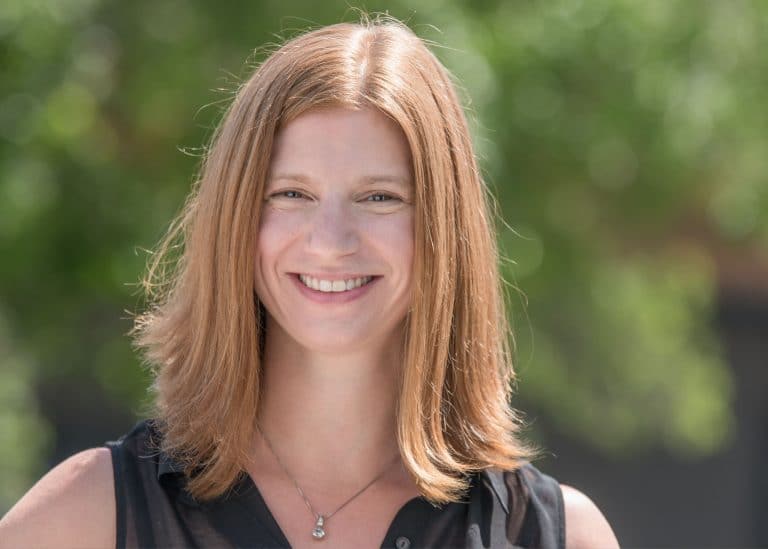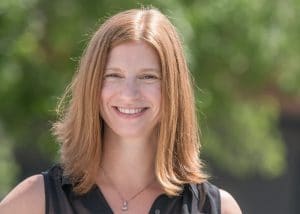 Physiotherapist
Vivian graduated with a Master's of Science in Physical Therapy from Queen's University in 2010. She moved to Calgary and has worked in private practice in Calgary since January of 2011 (Maximum Potential Physiotherapy since 2013 and Country Hills Physiotherapy since 2016). Vivian has a large focus on assessing and treating the body as a whole. She has advanced training in Intramuscular Stimulation (IMS), myofasical techniques, therapeutic taping, fire-glass cupping, and manual therapy. Vivian enjoys and has experience working with people with a variety of injuries and ages, but particularly enjoys treating hip pain and shoulder pain. She aims to find the root cause of the problem and addresses the issues in a patient-centered and evidence-based manner. As the Clinic Director, Vivian ensures that all clients are receiving the best care possible with the best outcomes achievable and we are always striving to do better. Outside of work, Vivian enjoys playing with her toddler, running, hiking, snowshoeing, snowboarding, pilates, fishing, and walking her dog.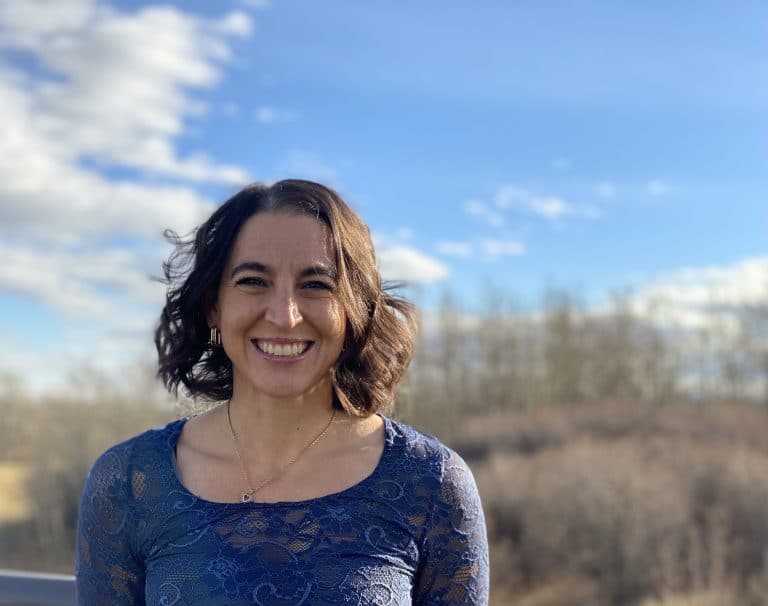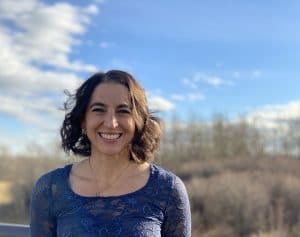 Physiotherapist
Joanna graduated from the University of Alberta in 2004 with a Bachelor of Science in Physical Therapy. Prior to this she pursued a Kinesiology degree at the University of Calgary. A lifelong learner, continuing education courses have fuelled Joanna's passion for her profession. She has completed post-graduate courses in manual therapy, Anatomical Acupuncture, GunnIMS, pain science, the McKenzie Method, myofascial release, visceral mobilization, shoulder rehabilitation, running analysis, clinical Pilates and pelvic health.
Joanna grew up in Canmore and you will find her hiking, biking and skiing in the mountains with her family in her spare time. She loves the hot yoga studio and likes to incorporate hot yoga postures into her client's home programs. Her husband a basketball athlete, her son a competitive swimmer and her daughter a competitive gymnast have all given her first hand experience treating traumatic and repetitive strain sports injuries, as well as growing athletes. Her treatment plans are very exercise-based, as she believes movement is the best medicine.
A functional medicine enthusiast, Joanna believes in a whole body approach in determining the root cause of an injury, including the promotion of physical activity, proper nutrition, sleep hygiene and stress management. This centralized outlook on assessment and treatment has given her extensive experience in managing conditions that are often referred from the neck and the back.
Following a difficult birth of her first child Joanna was driven to take on a women's health specialty. She sought out post graduate education in pelvic pain, painful intercourse, dysfunctional voiding, bowel and bladder incontinence, pelvic organ prolapse, hypopressives, perinatal and post partum care, labour preparation and Diastasis Recti. Joanna is most rewarded by empowering women through education and exercise to achieve their goals of becoming more physically active.
Joanna developed a special interest in Infant Head Shape following a practicum at the Alberta Children's Hospital and after her own son developed a flat spot at the back of his head. Since then she has brought this niche of Physiotherapy into her own practice and coached many families how to incorporate treatment for Plagiocephaly, Brachycephaly and Torticollis into their daily activities.
Follow Joanna on Instagram @jo.the.physio for sneak peaks of her mountain adventures, mom life and all the things she likes to physio!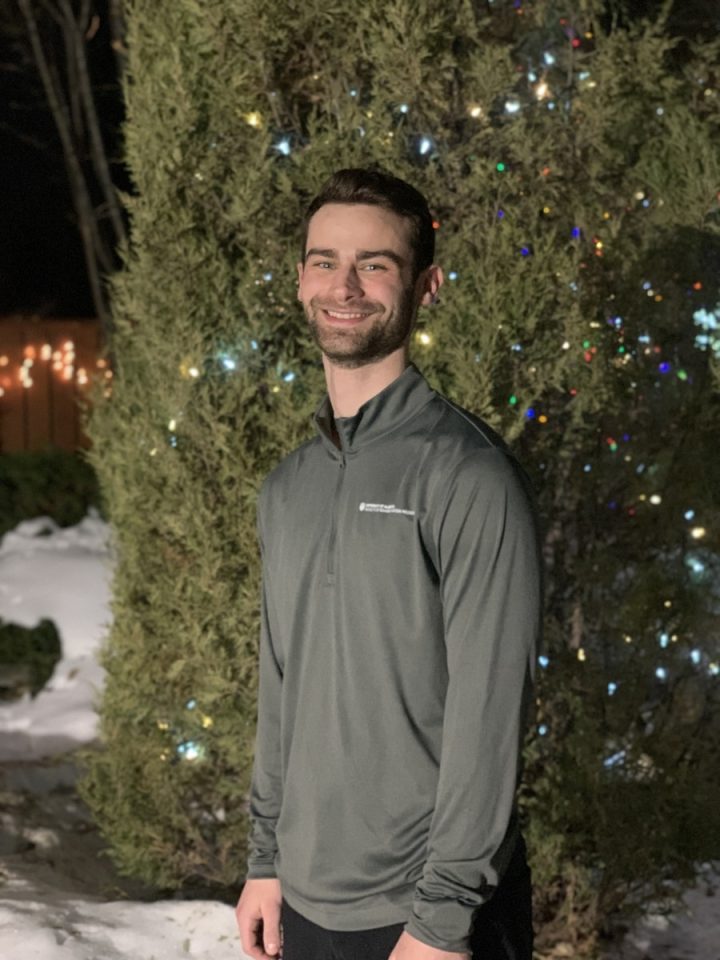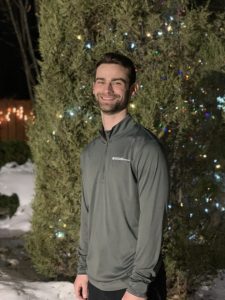 Physiotherapist
Alex is a recent graduate of the Master of Science in Physical Therapy program at the University
of Alberta. Prior to starting the U of A physical therapy program, Alex completed a Bachelor of
Science in Kinesiology at the University of Central Oklahoma. During his undergraduate
program, Alex played four years of collegiate hockey and captained the team in his final two
years. While completing the MScPT program, Alex completed courses in complex pain and
athletic rehabilitation.
Alex was born and raised in Calgary, Alberta. Throughout his youth, Alex participated in a
variety of sports such as hockey, baseball, soccer and golf. Outside of work, Alex loves to spend
time outdoors golfing, backpacking in the mountains and coaching minor hockey. Alex's
treatment approach focuses on combining education, hands-on manual therapy, and targeted
exercise prescription. In doing so, Alex hopes to empower his clients and give them the tools
they require in order to get back to what they love to do.
Our Registered Massage Therapists are very experienced treating both acute and chronic pain.  Whether you just injured yourself or are looking for regular maintenance, they can help you out!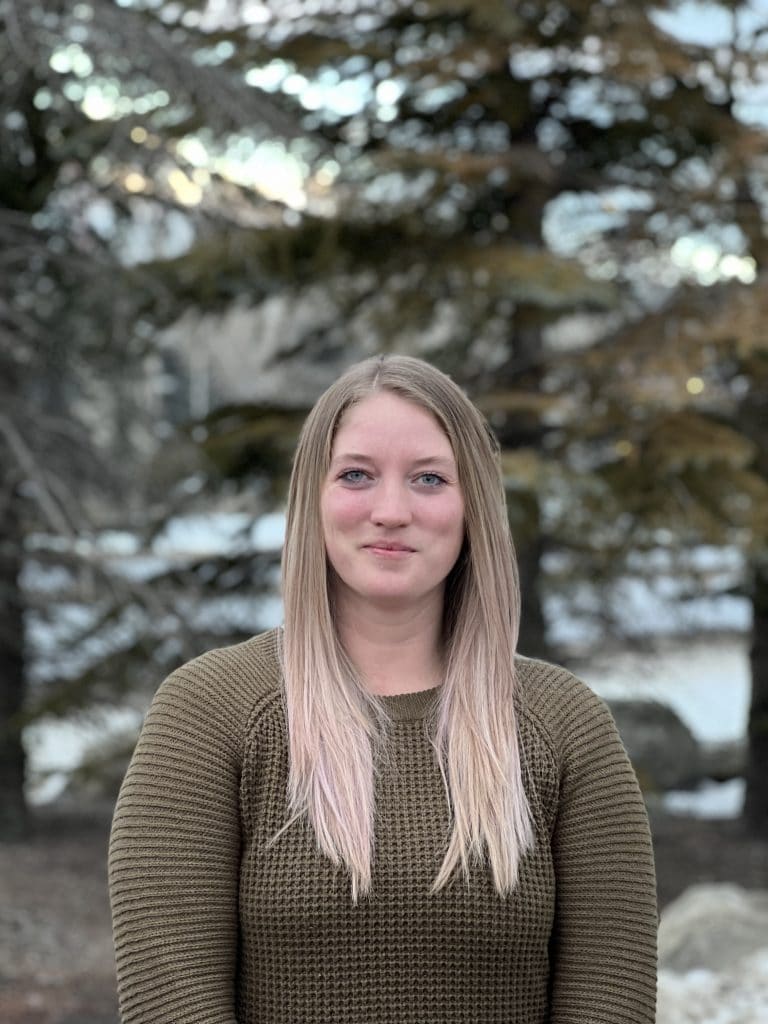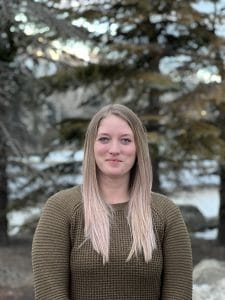 Registered Massage Therapist
MICHELLE VAN DYK – Graduated with honours from MH Vicars School of Massage Therapy in Calgary, AB. As a former competitive dancer, she is all too familiar with injuries and how effective massage therapy can be in the recovery process.  After completing a Bachelor of Arts degree in Dance, with a concentration in choreography and performance, she found her interest in body mechanics, anatomy and how we function and move.
Michelle is skilled in a variety of techniques including dynamic cupping, therapeutic, deep tissue, trigger point release, joint mobilization, myofascial stretching and relaxation massage bringing passion and expertise to every treatment. Her goal is to identify underlying patterns such as muscle imbalances or postural and movement dysfunctions that lead to pain-tension cycles to create an individualized treatment plan to address her clients' concerns. She likes to educate her clients in customized self-care, empowering them to be active participants in their healing process and continued recovery. Influenced by her years of training and passion for exercise, she believes that movement is often the right medicine for combating aches and pains.
Follow Michelle on Instagram @mich.rmt for all things massage, and glimpses into her fitness journey; where you can find her on her yoga mat or in the mountains hiking, backpacking, snowboarding, paddle boarding, camping and spending time with her partner and dog.
Michelle's pic for website and Jane:
Support Personnel
Our clinic would not run if it wasn't for our support personnel.  We are so grateful to have such an amazing team at our front desk!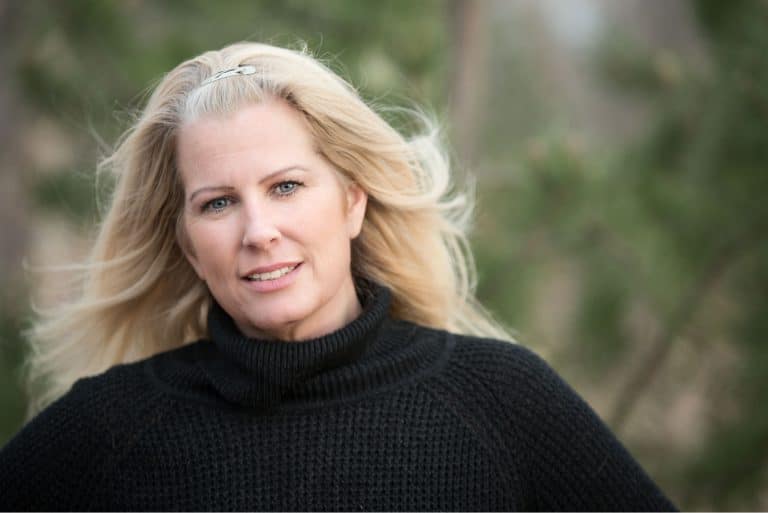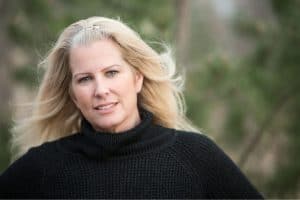 Support Personnel
Kelly works as our Clinic Coordinator at Country Hills Physio and she has been with our clinic since 2017. Kelly's strong customer service background and caring nature enables her to connect with each patient ensuring they receive a positive experience at our clinic. Kelly has been happily married for 17 years and has 3 children. She enjoys camping, gardening and any time spent outdoors with her family.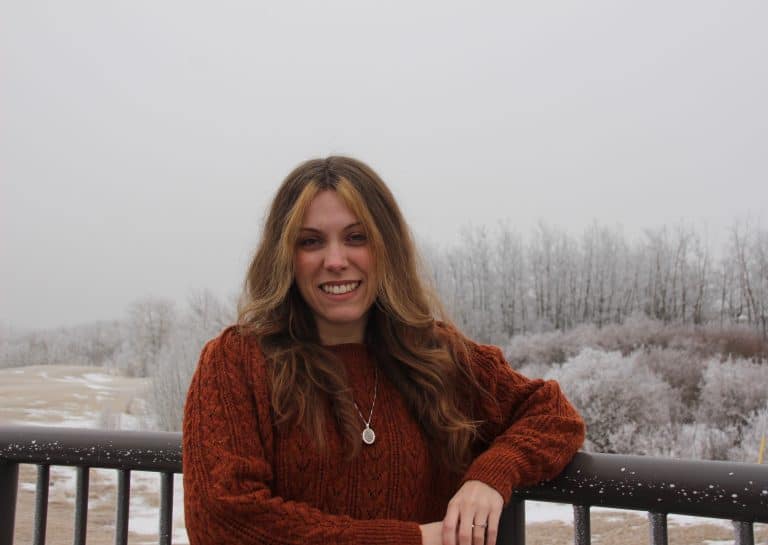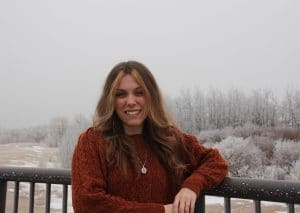 Support Personnel
Bailey joined Country Hills Physiotherapy as a patient coordinator in 2018. Bailey provides excellent customer service, ensuring each patient is cared for and warmly welcomed. In her leisure time Bailey enjoys painting, reading and being outdoors.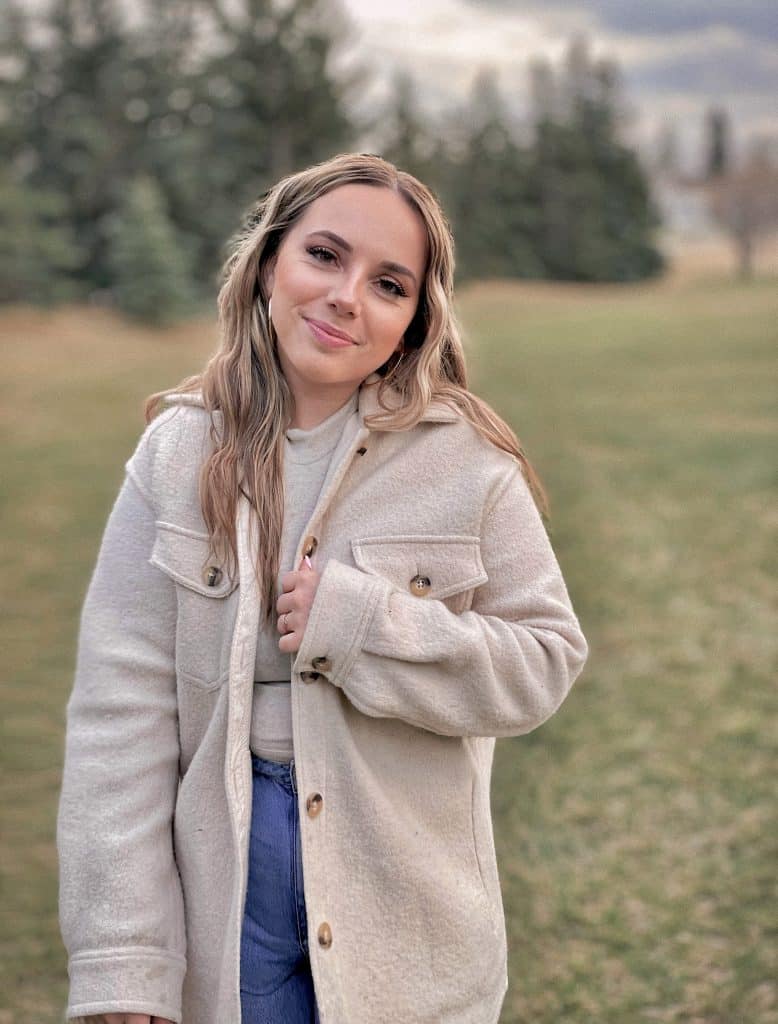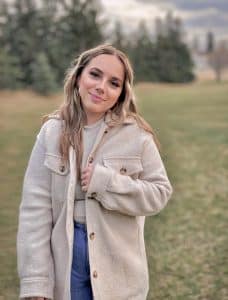 Support Personnel
Stephanie is our newest addition to the Country Hills Physio clinic as a patient coordinator. She
received a Bachelor of Science degree with a major in Neuroscience in 2021. She is now actively
working towards obtaining a Masters degree in Speech Pathology. She joined the clinic to get
experience with rehabilitation medicine and has always strived to help create a positive and
enthusiastic environment for individuals undergoing certain challenges in life. She loves spending
quality time with her friends and family, enjoys baking and creating new treats to enjoy, and tends to
spend most of her time cuddled up with a good book
Clinic Hours:
Monday 7:00 AM - 8:00 PM
Tuesday
7:00 AM - 8:00 PM
Wednesday 7:00 AM - 8:00 PM
Thursday 7:00 AM - 8:00 PM